NEW YORK PRIVATE INVESTIGATOR LICENSE
PI licensing application and test information,
nearly 7-pound and 10-pound business consultation
& test study material packages!


818 883-6969



NEW YORK Private Investigator
licensing examination PI license test

Ouch!
A test so tough that, unlike most other states, NY makes you pass the
PI license test BEFORE you can apply for a NY PI license!

State PI license testing details, NY:

--2 1/2 hours


--NY PI LICENSE EXAMINATION,


TEST DATES





Mondays

Temporarily on hold,
at Albany, Binghamton, Buffalo,
Franklin Square, Hauppauge,
NYC, Syracuse and Utica



Tuesdays

Temporarily on hold,
at Plattsburgh

--multiple-choice

--70% required to pass
(but you will not be told your final score)

--there are

multiple versions of the test

,
known as Exam A, Exam B, Exam C, etc

--Results will come by mail a week or two later:
State will give you only 'Passed' or 'Failed';
your testing score will not be revealed

--no testing appointments are made;
it is a walk-in testing; pay $15

--testing is offered only on specific Monday
or Tuesday mornings of certain months
of the year, so if you fail it is often
months before you can try again
(and you will get a different test)

--There are

9

examination locations

ALBANY
Alfred E. Smith State Office Building
80 South Swan Street
Albany, New York 12239
*Located at the corner of Washington Avenue and South Swan Street
BINGHAMTON


BUFFALO
(State Office Building)
65 Court Street, Main Floor Hearing Room, Part 5
FRANKLIN SQUARE
(VFW Hall)
68 Lincoln Road, Basement (N6 Bus Route on Hempstead Turnpike)
From the East,
take the Southern State Parkway to Exit 16N, Franklin Ave.
From NYC/West,
take the Cross Island Parkway SOUTH to the Southern State Parkway EAST. Take exit 15, Franklin Ave., turn left at the 2nd light onto Franklin Ave.
On Franklin Ave.,
turn RIGHT onto Hempstead Turnpike and go 5 blocks. Turn LEFT onto Lincoln Rd. (7-Eleven on corner). The VFW Hall and parking lot are on the RIGHT.
HAUPPAUGE
(Perry Duryea State Office Building)
250 Veterans Memorial Highway
Basement Conference Room
Note: Building sits back off highway. Look for the green sign near the road.
NEW YORK CITY
123 William Street, 2nd Floor
SYRACUSE
(State Office Building)

333 E. Washington Street, Main Floor, Hearing Room A

UTICA
PLATTSBURGH (PARC Dining Hall - Part of Clinton Community College)
14 Dormitory Drive, Conference Room 1
From North:
Take Route 9 south through Plattsburgh (city). At roundabout, turn right (first exit) onto New York Road. Turn left after 1.3 miles onto Idaho Ave. Take first left onto Domitory Drive.
From South:
Take Route 9 north through Plattsburgh (town). At roundabout, take third exit onto New York Road. Turn left after 1.3 miles onto Idaho Ave. Take first left onto Domitory Drive.
From I-87
Take exit 36 to Route 22 heading north, toward Plattsburgh. Follow Route 22 for 2-3 miles. Take right onto Arizona Ave, after passing Plattsburgh International Airport. After .6 miles, take second left onto New York Road. Take first right onto Idaho Ave. Take first left onto Dormitory Drive.


---
Also keep this option

in the back of your mind!

(There is no polygraph license in
New York and 24 other states!)


---





Our nearly 7-pound NY PI study Package B has

more than


200 sample questions with verified correct answers
specifically about TWO important topics of the NY PI testing and the glossary:
the formal New York PI Licensing Law topics and the General Business Law Articles topics,
plus more than 100 pages of NY PI knowledge-supporting datasheets with photos/graphics!





--each version of the state's
100

-question test might have
different topics, and our NY PI packages have study
material and PI business help information about:
license law,

penal and criminal procedure law,

statutes,
investigative techniques,

supervision,

restrictions,


questions on confessions,

badges,

surveillance,

sexual harassment,
getting a corporate PI license vs sole proprietor, bond requirements,
inconsistent witnesses, tagging evidence, divorce records,


employee records,

evidence,

thefts,

burglary,

hearsay,


larceny,

interpreting written material,

branch offices,


guards,

bail recovery,

photography,

notary,

privacy,


employee,

management,

labor strikes,

security,

terminology,


fee-splitting with attorneys,

conflicts of interest,

social security numbers,


arson,

employee theft,

training,

debt collection,

regulations,
employment agencies,

report writing questions,

taxes,
background checks,

permissible reporting times,

NYC process serving,


continuing education requirements

, insurance requirements,


legal terminology;

corporate stockholders;

and more


(Of course we don't list all the secrets topics here, or you might not call for our material!)



TESTIMONIAL:

"

I failed 5 times

. Then I got your material-- it helped me to pass!" -

PL



---
We are the

PI

group!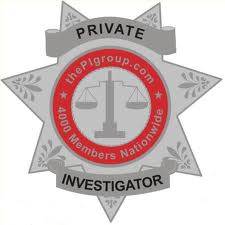 4000 members nationwide.
---
Call

818 883-6969

for more information /

ordering details

at bottom of this long page.
---

This is your goal: a Pass Receipt by mail after your testing!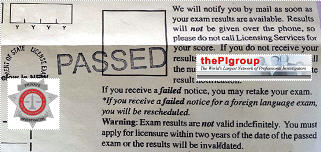 (above is an actual Pass Receipt from a person
who used our package to get a pass score)
---

NY PI test secret #1:

Understand that you must know the data needed to pass
every one of many different 100-question tests.
(so knowing only 100 questions is a waste of time!)


---
NY STATE-ISSUED DEFINITION OF 'PRIVATE INVESTIGATOR':

"A private investigator is hired to obtain information regarding the identity,
habits, conduct, movements, whereabouts, affiliations, associations,
transactions, reputation, or character of any person or group of persons.
A private investigator may also conduct investigations regarding the credibility
of witnesses; the whereabouts of missing persons; the location of missing persons;
the location or recovery of lost or stolen property; and the causes and
origin of- or responsibility for- fires, libels, or losses."


---
TESTIMONIAL:

"

Your stuff was good

! I couldn't have passed with

out your help.

" -

PB
---
818 883-6969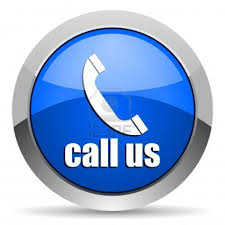 Call us for a few FREE sample questions!
---



These additional options are often available-- ask for details:


---
---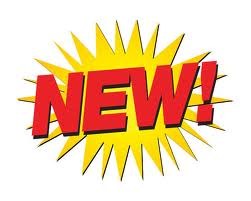 An exciting new New York PI test training option!

-by-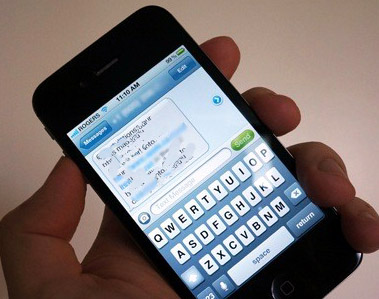 Also available is '

New York Private Investigator license test study questions: by text

'!


a series of key NY PI topic questions and answers can be sent to your own cell phone.
For those who order our packages by mail, this can 'warm them up' while awaiting delivery!
Not BS 'on-line' study or useless multiple-choice questions:
these are NY PI questions with guaranteed-correct answers, sent directly to your phone.
If your phone can't take texts, we can do this 'warm-up' to your e-mail instead.
---

Nationwide,
at least 2 persons use our help to pass testing!

---


We are not a bunch of silly on-line 'pretend' questions

.



We don't lock you to a computer to study, nor do we give you useless multiple-choice questions.



We have 2 hefty paper packages of PROVEN study for the current NY Private Investigator license test.

Study ours anywhere, where ever you go.
More than

4000

PIs nationwide have used our study material to pass their states' tests!

---



NY PI test secret #2:



Most test-takers do the worst on


BUSINESS MANAGEMENT

questions.
These are the ones that many test-takers do bad on!





Records

-

Employees

-

Legal Requirements





Studying helps prepare you for these-- and much more!



---